Misc.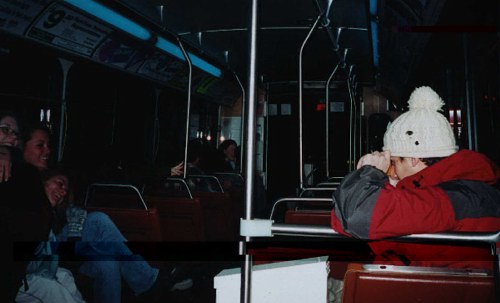 Check this out.. its a picture of a picture being taken... out of control.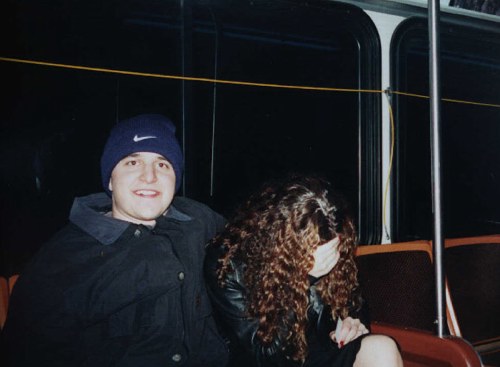 This girl was crying and was very very sad. Dave and I did our best to cheer her up, but I dont think it worked... I hope shes okay... I'm kinda worried about her... I know what its like...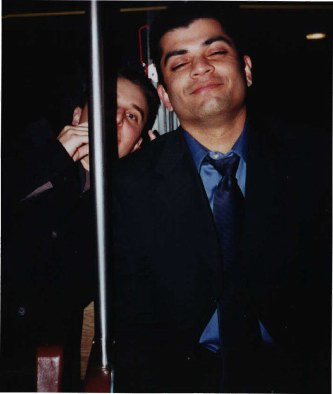 Semiformal my ass... this guys lookin swave...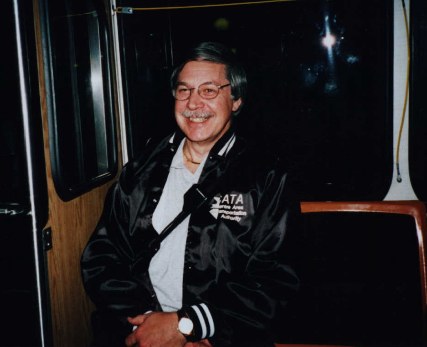 This is the bus supervisor, it seems his only job is to kick me off the loop, he has done it at least 3 times... wack.
An unknown spy took this picture for me... she rules... he dosent...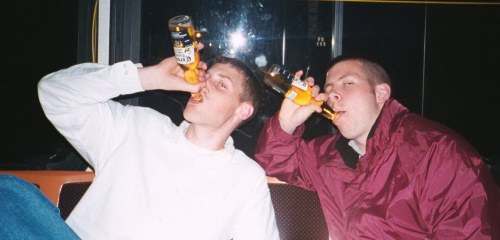 Guys drinking Corona on the bus... cute... Easter weekend sucked...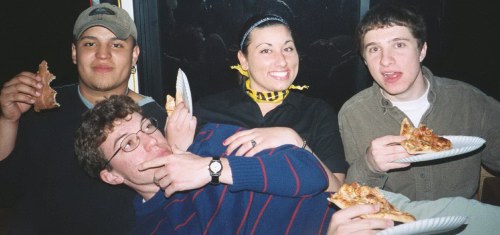 Lana with caution tape as a necklace and kilt boy out of drag.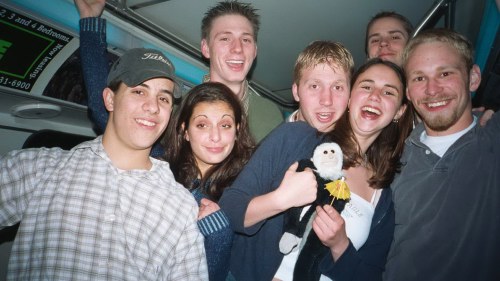 The girl holding Qwan gave me a parasol.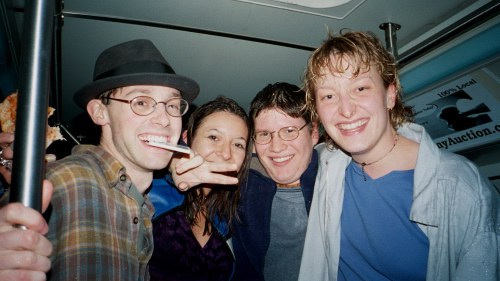 Mike and friends....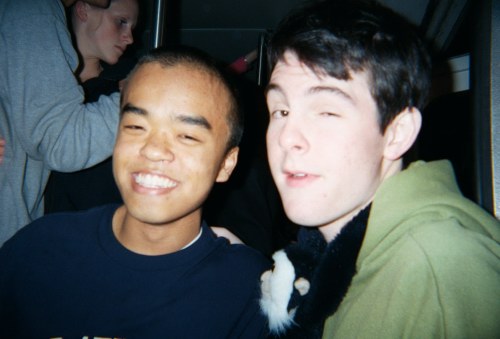 Another Eddie pic...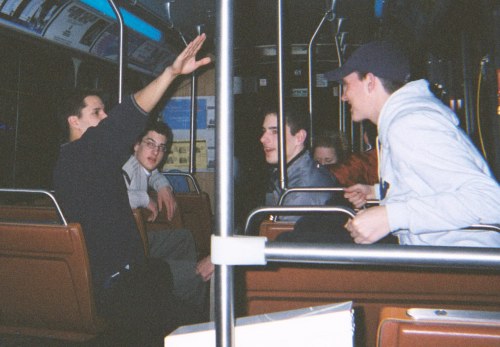 This is realy funny. Mike pretened to draw this guy for like 20 min while he held this exact pose... oh man... he just held it there and he was realy tired, then he got angry and stopped, but Mike had just drawn some guy with an afro.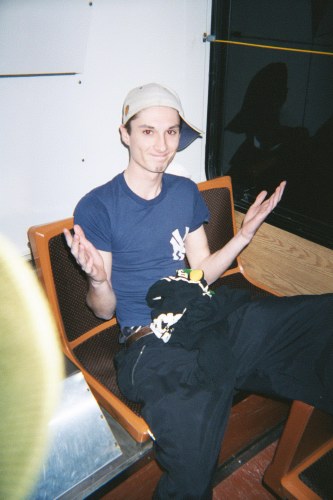 This guy wins cause hes got a Don Mattingly T-shirt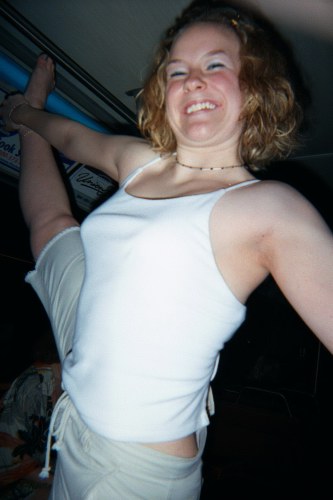 This girl was streaching to make the page... its kinda cool... but I fear feet..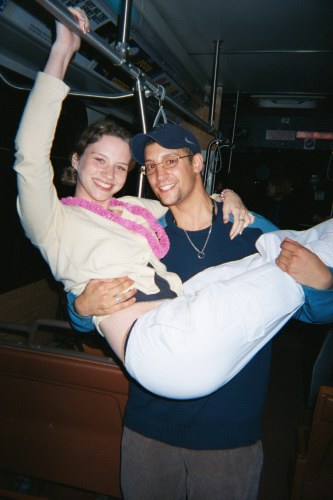 How Cute...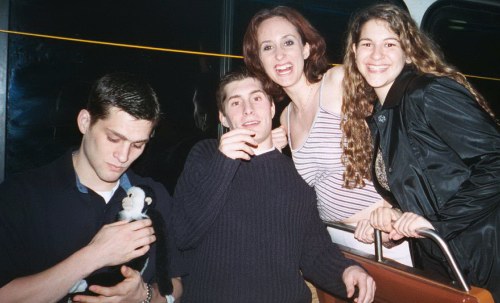 I can't explain how funny this is cause the first time I saw the girl on the far right she was wearing OR scrubbs. O R they? Oh man... And the guy in the middle made a funny moose face.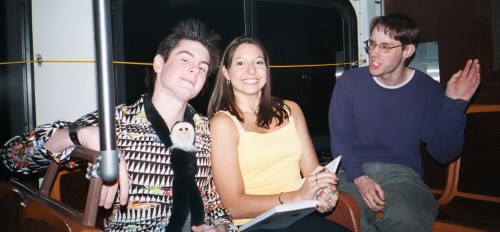 Okay... I wanted to get a picture with this girl cause I kept seeing her and she had a cool coat... but forsome reason I talked to her about breakdancing and she said you cant breakdance to rap cause rap is a 90's thing and breakdancing is from the 80s... what the hell... she refused to believe that rap wasn't created in the 90's.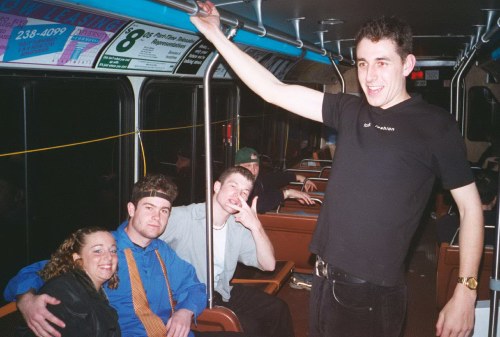 This guy had a shirt that said "fcuk fashion". I aprove... the guy in the blue owns the shirt though...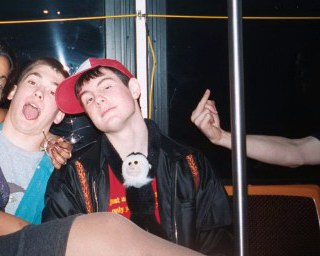 This is brilliant... him flicking me off is just realy funny... I didnt even notice. (the girl in this picture has a boyfriend and didn't wanna be seen all over this guy... how funny is that?)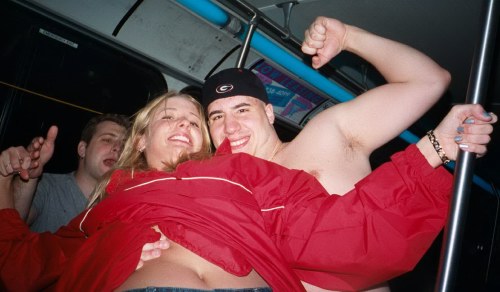 This guy took of his shirt to be in the picture then i guess he tired to take her shirt off too... i dont remember..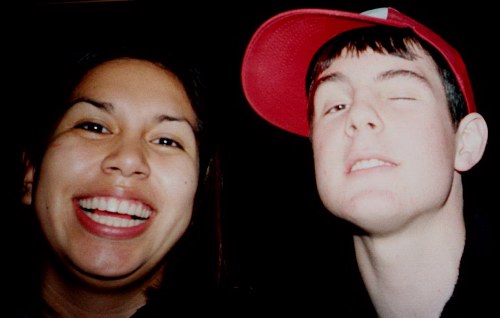 This is my bestfriend in 3rd grades girlfrined... how weird is that... small world after all...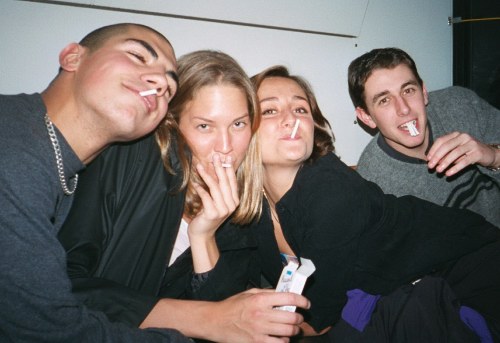 This girl (first girl on the left) stole 3 boxes of my candy jacks... the guy next to her defended her stealing them by saying "she is a national champion vollyball player". Oh! In that case....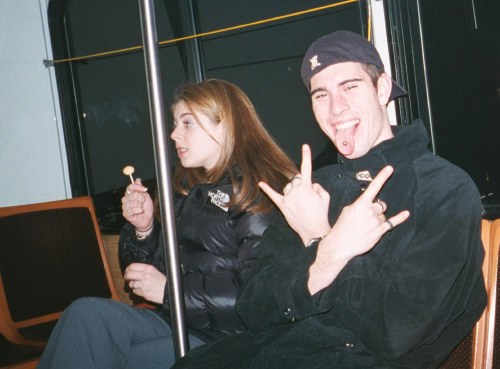 Metal Guy is rocking out while his girl friend looks on with great distain...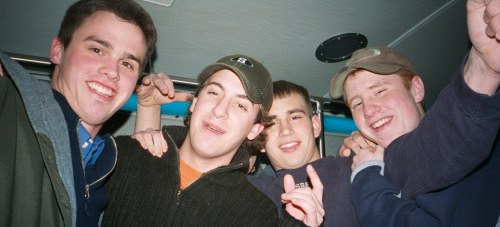 These guys said they signed my guest book before... word.
The girl on the right fel on her face... damn...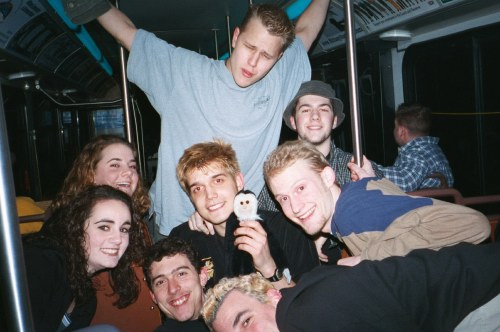 These crazy kids were rocking out MOST hard....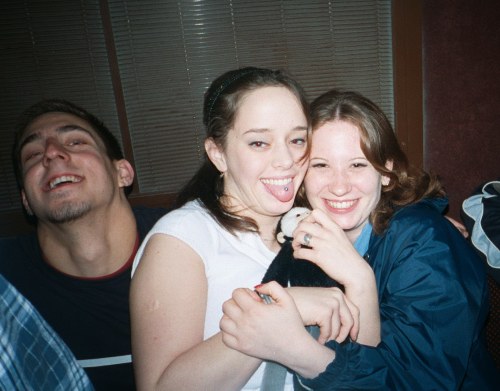 This is handcuff girl with 2 friends...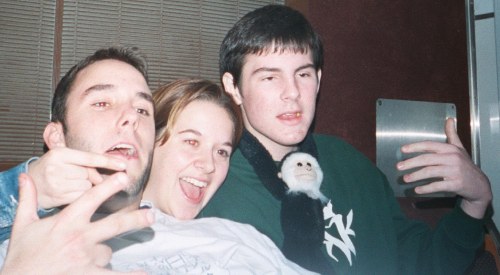 Weee!
Just friggin crazy....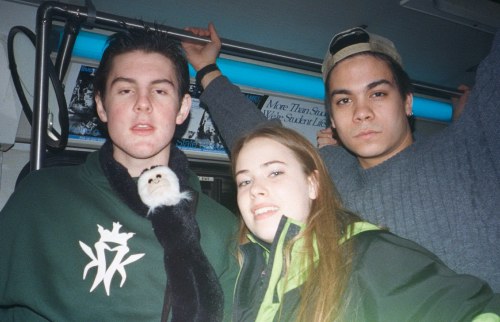 I look like shit and this guy seems to be mean to lots of people... I'm sure he's cool, just a bit high strung... the girl I see every week on the loop...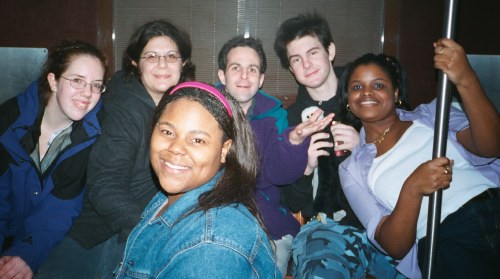 The girl on the far right ate my pizza! Most cool...