Picture Of The Week

Whoever dose the coolest thing on the loop and gets me to take a picture will win something cool... I dont know what yet... maybe a slap braclet, maybe a roobeer, maybe some gummi bears...not to mention fame! ha! I don't know, BUT it will be mad cool... trust me. I'll post all the pix of the week here too!
Pick of the week!
12.6.00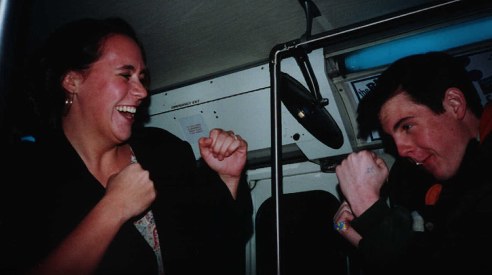 First pic of the week back is a decent one. This girl and I actually had some fisticuffs. I think she won. She punched me hard in the jaw and I didnt wanna punch back. If you see this
email
me and Ill find some sort of prize for ya...
4.26.00

This is the picture of the week. Easter yeilded no good pictures, but I made this that weekend out of my roomates head... so it wins! Bill... you win nothing!
4.17.00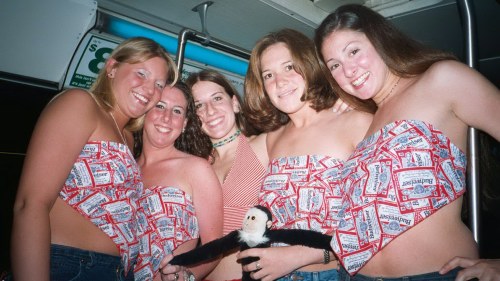 Kelly is in this picture (center) and she is a friend of mine, so she is not elegible to win... but the rest of the girls win their pic of Tellytubbie or Pokemon Valentines that I passed out over VDay weekend. AND a pack of Skittles or M&M's to split amungst yoursleves!!!
4.10.00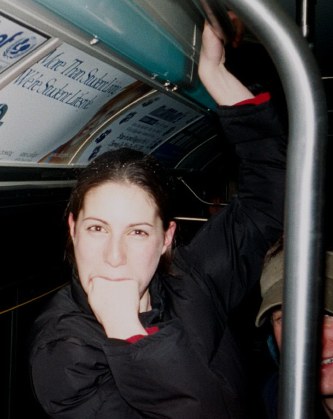 Woo! New Hand in Mouth Girl!! Not quite as good as the old one... but... good none the less...
For her assistance in this beautiful picture she wins not one, but TWO boxes of candy ciggerettes!!
Email me and I'll get em too you some how!
4.3.00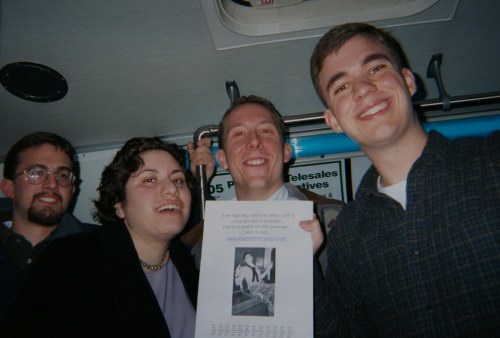 These guys stalked me and carried a flyer with them. They found me on their first try.
I signed their flyer, but some girl stole it from them. So they are the lucky winners of an autographed photo of me! HA!!! Unfortunate bastards... come find me and I'll give you a pic!