Neet Pix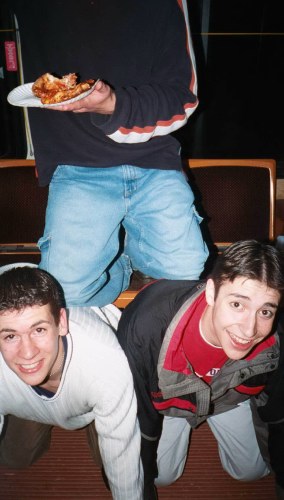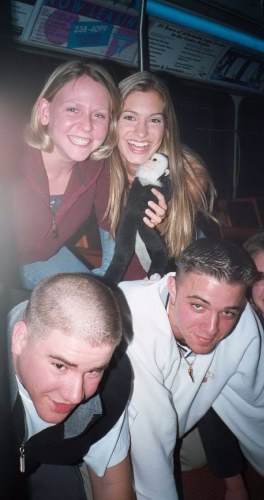 These are both prety weak pyramids...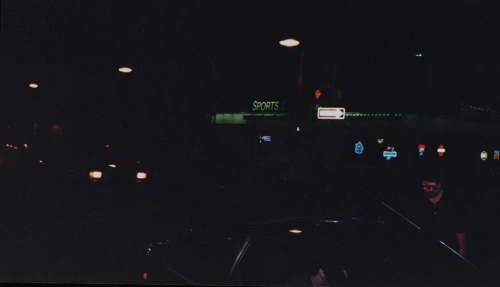 You cant see anything in this picture because it was taken threw the window at night. If you see the car at the bottom it hit the loop when it ran a red light on College Ave. The girl driving was crying, I laughed. (come on... it was funny!)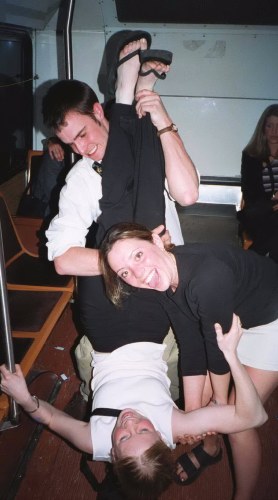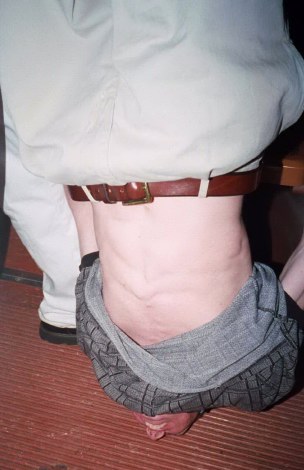 These people are upside down....
This guy is actually in mid air. He is about to hit the bus. He ran fast and jumped at the loop. It was excelent!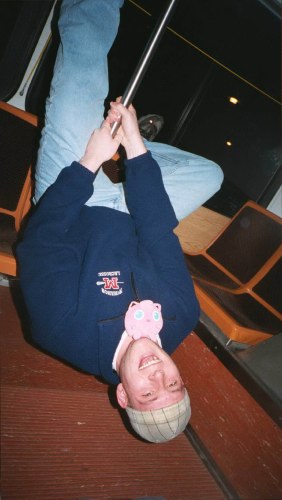 This guys got a Jiggily Puff on his chin!!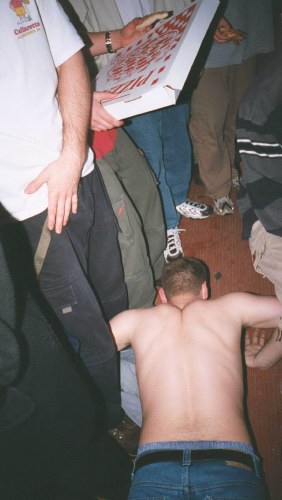 This guy did shirtless push ups for a peice of pizza. The bus driver wouldn't let anyone get on the bus untill he was finished.
This guy got a cool bunny that dances and raps.
The funny thing is that the guy lives next to me, yet it was the first time I talked to him. Crazy...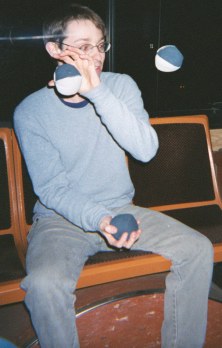 Mike juggeling!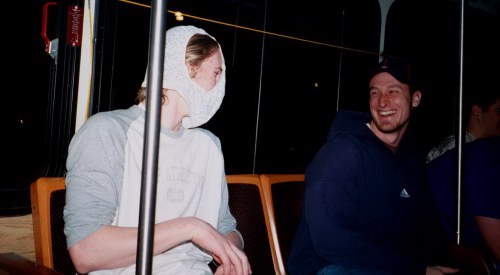 This guy put panties on his head... very odd...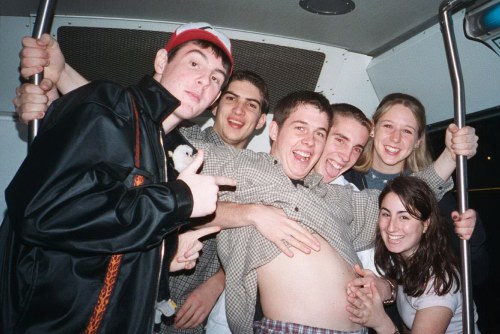 Playing the stomach bongos is allways cool.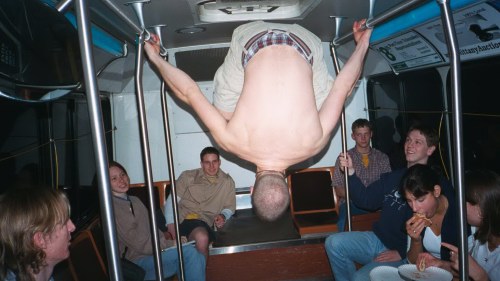 Here's a topless bus flip....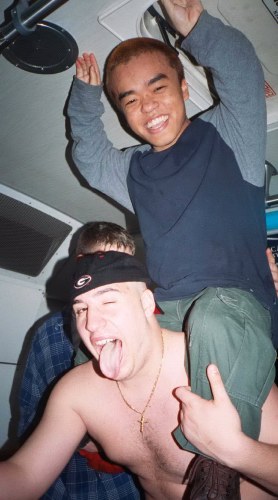 This is just a damn cool picture...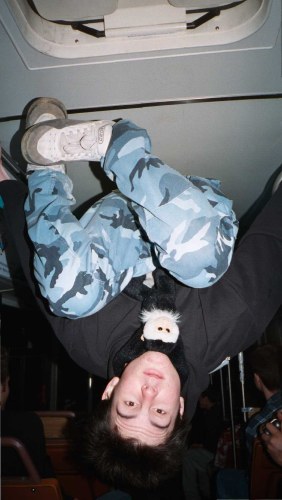 The Famous Bus Flip!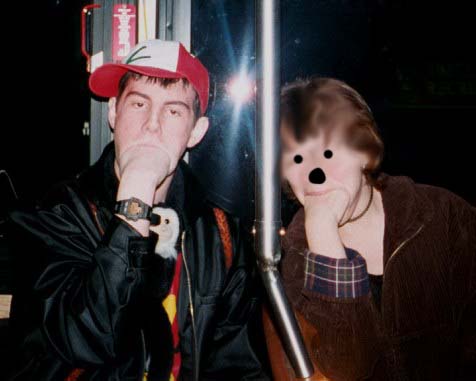 Hand in Mouth girls friends were making fun of her so she made me blur it... see Pic 'o the Week for the new Hand in Mouth Girl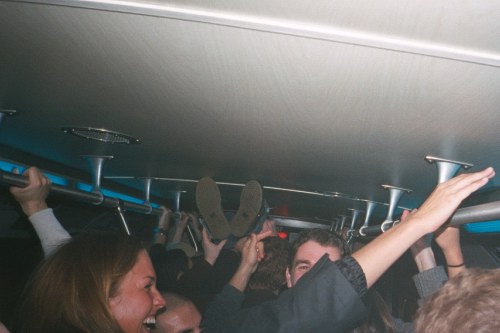 This is an actuall picture of somone crowd surfing the loop!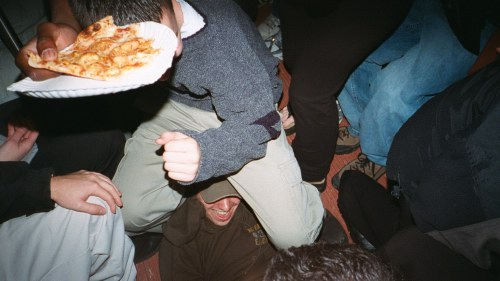 The bus jerked... people fell... a riot broke out...
This technicaly wasn't on the bus, but it was right outside... what the hell is going on?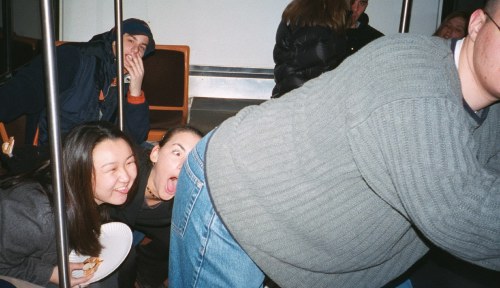 Oh my....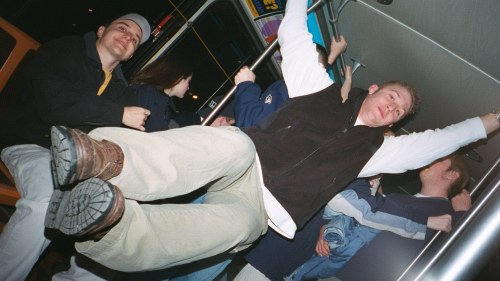 I dont know what this guy is doing but It's kinda cool...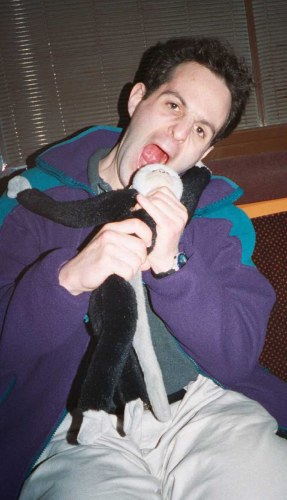 Goya's Saturn Devouring His Children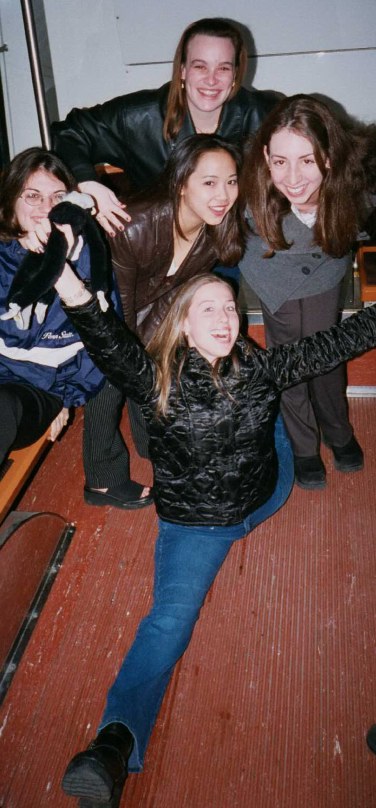 This girl is doing a split... damn